Slow Food El Palique Experience
If frenetic life was synonymous of productivity, accelerating our lives and threatening the environment, today Slow Food is the avant-garde answer.
Alessio the chef of the restaurant and cocktail bar El Palique, located in the historic center of Marbella, has prepared for us an adequate tasting of sensual pleasures, mixed in such a way, to offer a slow and prolonged pleasures.
Let's start discovering the aromas and the richness of a local taste, combined with the quality and knowledge of Italian cuisine.
This is where progress begins with an international exchange of culinary history, knowledge and culinary orgasms.
We start:
Cream of fresh peas,
Selection of sausages from the Iberian Peninsula, chorizo ​​de ciervo, Iberian ham and Iberian chorizo,
Beef tartare with peas and sweet paprika,
Homemade ravioli stuffed with parmesan, ricotta and meat,
Spaghetti alla chitarra home with ragù deer and pomegranate,
Beef cheeks in casseruola with purple potato puree and seasonal verdure,
Chicken thigh in bitter-sweet,
The tasting includes the choice of three or four dishes, including desserts and coffee.
Drinks are not included in the prices.
Price 3 dishes: 45 euros.
Price 4 dishes: 60 euros.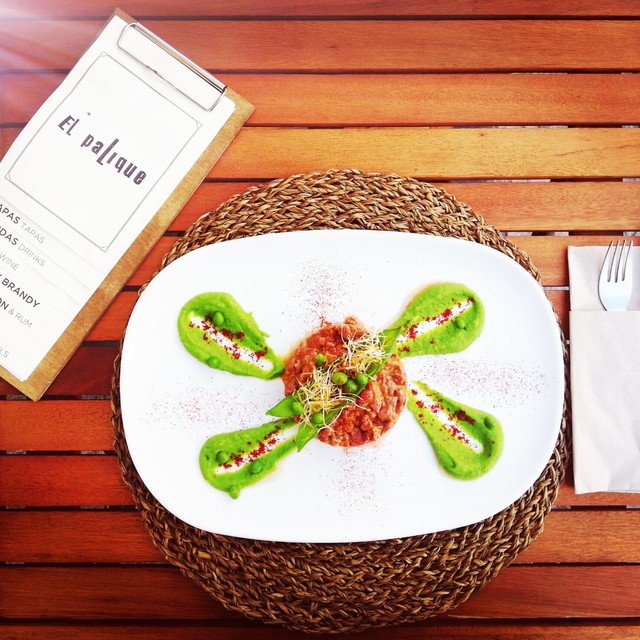 Meeting point: (Open in Google Maps)