Selection of Culinary Experiences, Marbella Food Tour
Our gastronomic tour of Marbella organised by local culture and traditional food experts who will take you through the colourful streets of the old city2-10 seats
Start at 06:00 pm (Wed/Sun)
Food & drink included
3,5 hours in total
Walking food tour with 5 stops
Do you want to discover Marbella in a fun way?
Take our gastronomic tour of Marbella organised by local culture and traditional food experts who will take you through the colourful streets of the old city, where you will discover the origin of this unique mix of cultures and where the Arabic tradition blends with Spanish folklore.
You will have the chance to try tapas and dishes that are not offered during the common tourist tours and you will know more about the origin of the local cuisine, exploring delicious flavours.
During the gastronomic tour of Marbella, we will visit some of the most famous corners of the city, immersed in the ancient Arab-Muslim style and in perfect harmony with modern buildings, all the streets host numerous restaurants and we walk in the heart of the ancient city.
€ 75
Book the tour here and use the discount code COSTADELSOL019
Duration 3-hour gastronomic tour of Marbella with 5 gastronomic stops.
POSSIBLE TASTINGS
Pescaito frito - A mix of different types of fish (typically anchovies, acedias, hake, squid and prawns) is fried after being macerated in flour. Once the fish is ready, salt and fresh lemon are added.
Salmorejo casero - Salmorejo is the Andalusian variant of the gazpacho. It is usually eaten in the summer to refresh your palate. This creamy soup is made from tomatoes, breadcrumbs, Jerez vinegar, EVO oil and salt.
Flautitas de pollo con guacamole - Pasta rolls stuffed with chicken and garnished with guacamole, tomatoes, basil and sour cream.
Chicharrones de chiclana - pieces of fried marinated meat (marinated with bay leaves, oregano, salt and garlic).
Chorizo ​​de bellota - salting of acorn sausage.
Lomo de orzo - barley loin (marinated loin, cooked pan, marinating: bay leaves, garlic, cumin, salt, olive oil, white wine, pepper, oregano, cinnamon).
Lomito de bellota - Matured acorn loin.
Paletillia de bellota - seasoned acorn ham.
Lomo de orzo - barley loin (marinated loin, cooked pan, marinating: bay leaves, garlic, cumin, salt, olive oil, white wine, pepper, oregano, cinnamon).
Berenjenas de almagro - Aubergines cooked in oil with cumin, pepper, sweet paprika, salt, garlic, white wine vinegar and water.
Alcachofa aliñada - garlic artichoke (marinated and cooked artichokes with salt, lemon, garlic, parsley, eggs, capers, pepper and oil).
Croquetas caseras de jamón - These delicious croquettes are cooked with bechamel (flour, butter, milk and nutmeg), salt, pepper, onion, EVO olive oil, ham, eggs and breadcrumbs. With these ingredients the croquettes are brought in their typical oval shape and fried in boiling oil.
"Pintxo andaluz" - You can choose 2 from a wide range of tidbits: fish, meat, ham, vegetables or tortilla, whatever you prefer.
Ice cream - 2 flavours (2 scoops) in a cup or cone (normal cone, wafer or chocolate cone). Homemade ice cream, produced by the most historic and traditional Marbella ice-shop.
You can enjoy the best gourmet tapas and visit the oldest streets, passing through the most important attractions of the city.
Water, wine or beer / soft drinks will be served in the price (in fixed quantities).
Conditions for children: children under 5 are free. Children from 5 to 12 have a 50% discount.
Allergies: let us know if you suffer from food allergies or intolerances. Do Eat Better will not be responsible for any guests who do not inform us of special dietary restrictions at the time of booking.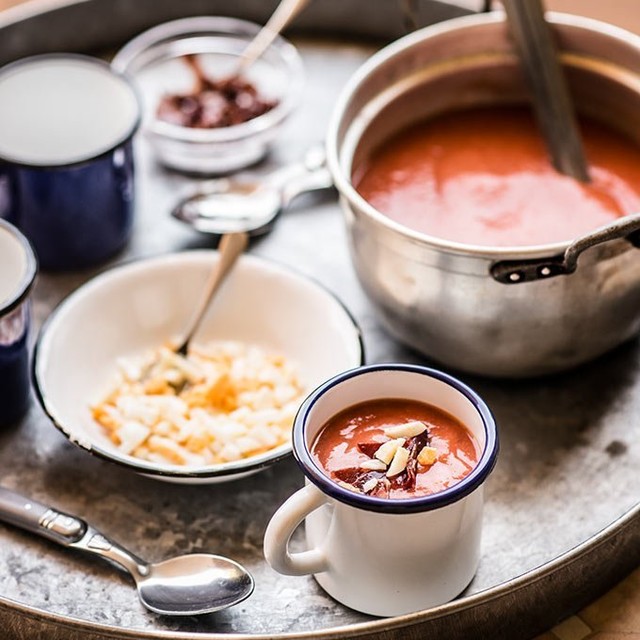 Meeting point: (Open in Google Maps)