Go Kart and Buggies! Pure Adrenaline!
This excursion takes us to the delightful village of Júzcar, where in 2011 a big film company left all the houses painted in blue, the color of the famous Smurfs, after the shooting the villagers decided to keep the style of this color, so became famous.
Located in the mountains surrounded by greenery, this village is very nice for taking pictures and enjoying a wonderful landscape. This excursion includes about 50 very nice left curves and about 50 curves to the right. We guarantee you a very nice Adrenaline rush!
Length: ca. 40 km
Time: ca. 1.5 hours
Price per KART: 59 €
Price FUNBUGGY: 69 €
Price Passenger: 20 €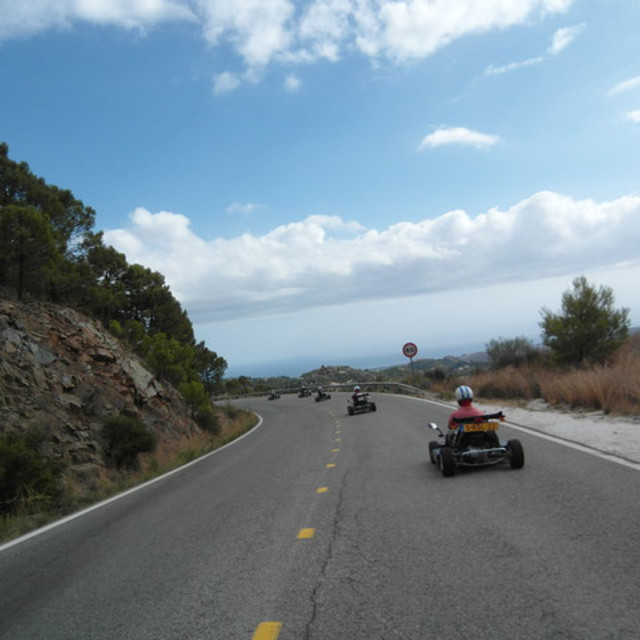 Meeting point: (Open in Google Maps)