Go Kart and Buggies to Blue Smurfs village Júzcar
We will drive to a well-known biker hangout. There we will take a short brake for a drink. Then we drive on to a fuel station about 10 Km in front of Ronda. From there we drive on the narrow and winding road towards Júzcar.
Once there we take another break, you can drink and eat here if you want. After the break we drive the same road back. If you like you can take a walk through this lovely blue-smurf-village.
In 2011 a big company let all the houses get painted blue, the color of the famous Smurfs. After the filming the villager decided to keep the blue-color -style.
It is a very nice village to take pictures and enjoy a marvelous landscape.
Up to the fuel station you have about 90 left and approx. 95 right curves. – Then we gave up counting..!
Length: ca. 96 km
Time: ca. 4 hours
Price per KART: 119 €
Price FUNBUGGY: 129 €
Price Passenger: 30 €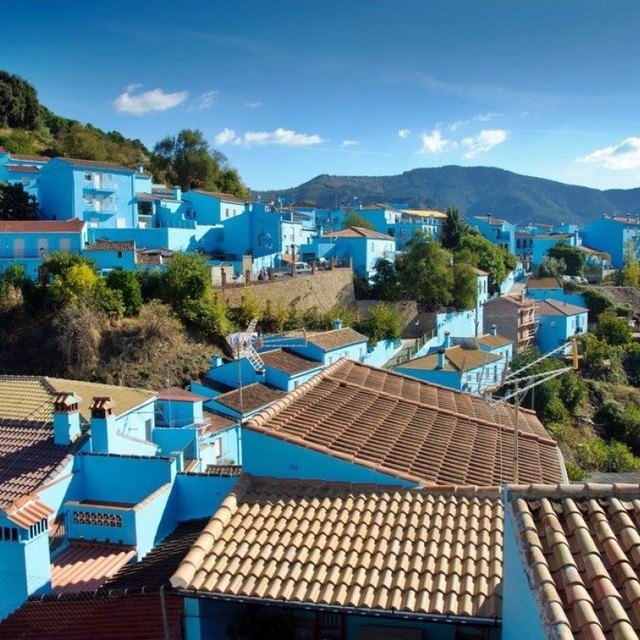 Meeting point: (Open in Google Maps)