Gastronomic and Wine Route of Estepona, art, culture, curiosity. Lunch time
Take part in our gastronomic tour of Estepona, organized by experts in local culture and traditional food that will take you through the colorful streets of the old town!
'I have lived in Estepona for two years, the city is growing a lot and a food and wine tour is the first thing tourists should do when they arrive in a new city!'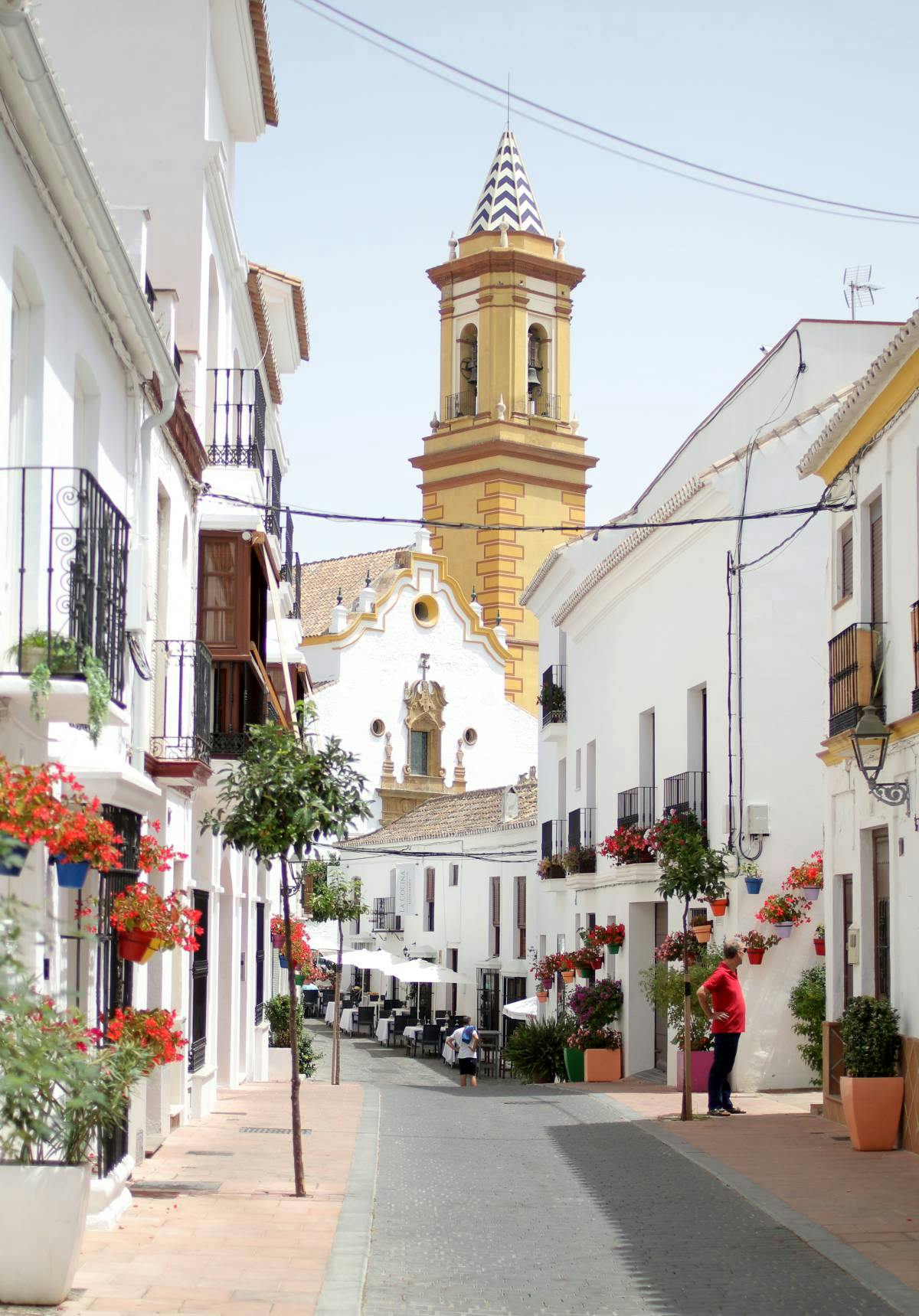 Food and Drinks Included
3 Hours Total
5 Stops Food Walking Tour
Do you want to discover Estepona in a fun way?
You will discover the origin of this unique mix of cultures and where the Arab tradition mixes with Spanish folklore.
You will have the opportunity to try tapas and dishes that are not offered in common tourist excursions and you will learn more about the origin of the local cuisine, exploring delicious flavors.
During the gastronomic tour of Estepona, we will visit some of the most famous corners of the city, immersed in the old Arab-Muslim style and in perfect harmony with the modern buildings, all the streets are home to numerous restaurants and we walk in the heart of the old city.