Tarifa
Tarifa, we are at the southernmost point of Europe, the closest to the African continent and known by all as the surfing capital.
This wonderful city also boasts prehistoric remains Phoenician and of course Roman.
Read more
Things to do
The city is located in the province of Cadiz, just 14 km from Morocco, the African coast is clearly visible with the profile of the mountain called Jebel Moussa.
The southernmost point is called Punta de Tarifa and is located on a small island, the Island de las Palomas, which is connected to the city by a stretch of road that facilitates access to the lighthouse.
This is why it is considered the junction point between two continents in two cultures, between the European and the African.
The Cape, Punta di Tarifa or isla de las Palomas, is bathed by the waters of the Mediterranean Sea (to the east) and those of the Atlantic Ocean (to the west) which bathes the coast of this city.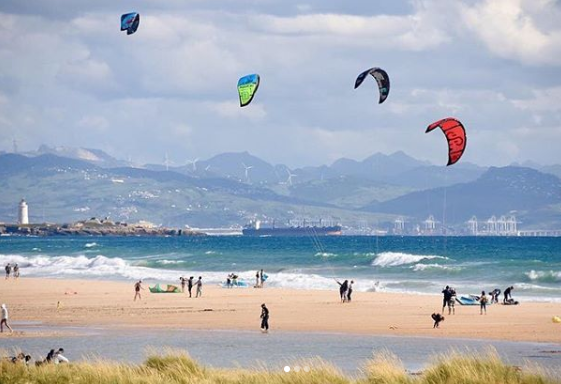 Founded by the Greeks, it was the first Roman colony in Spain (Iulia traducta); conquered by the Arabs under the command of the Berber leader Tarīf b. Malik, from which it took its name, was reconquered (1292) by the king of Castile Sancho IV and defense (1340) against the Moors by King Alfonso XI of Castile in the battle of the Rio Salado.
One of the most emblematic images of Tarifa comes from the medieval walls declared of cultural interest in 2003.
After the disappearance of the Puerta del Mar, located to the west, and the Puerta del Retino to the east (today the landmark of the statueof General Copons and Navia), the 13th century Puerta de Jerez represents an icon of the city today.